2019 Annual General Meeting
---
---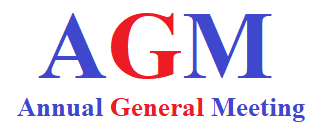 ---
LETHBRIDGE MINOR HOCKEY ASSOCIATION
2019 ANNUAL GENERAL MEETING
Date- June 11th
Location - Lethbridge Lodge
7:00 p.m.


As per our bylaws nominations are accepted up to two weeks prior to the AGM so effective midnight on May 27, 2019 no further nominations will be accepted. Also as per our bylaws nominations from the floor during the AGM will not be accepted.
The positions available for election this year are
Director of City League (formerly Director of Coaching) - 3 year Term
Brent Woods - seeking re-election
Director of Finance - 3 Year Term
Shane Roest - seeking re-election
Director of Competitive - 3 Year Term
Craig Parascak - seeking re-election
CLICK HERE FOR THE NOMINATION FORM
*NOTE* Nominees must deliver nomination form to the General Manager

Thank you for your Nominations!

As per our LMHA Bylaws


3.1.2 Notice must be given on the LMHA website and may be emailed or mailed to members with no known email address in writing to the last known address of each member at least twenty-one days before the Annual General Meeting. This notice states the place, date and time of the Annual General Meeting, and any business requiring a Special Resolution. Notice of the meeting may also be published in the local newspaper seven days prior and the day before the meeting.
6.1 These Bylaws may be cancelled, altered or added to by a special resolution passed by a three-quarters majority of the regular members present and voting at any Annual General Meeting or at a Special General Meeting. Proposed resolutions to change the bylaws must be submitted to the Board at least six weeks prior to the general meeting.
CLICK HERE FOR THE NOTICE OF MOTION FORM