Lethbridge New Spring Date for AAA Tryouts for 2020-2021 Season
---
---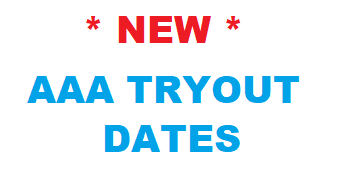 ---
AT THIS POINT IN TIME THIS EVENT IS NOT CANCELLED SO
IF YOU ARE INTERESTED IN TRYING OUT PLEASE REGISTER!
IF THE TRYOUT IS POSTPONED WE WILL AT LEAST BE ABLE TO CONTACT YOU AND ADVISE YOU OF THE NEW DATES AND TIMES.
Calling all potential Bantam AAA and Midget AAA Players!
Lethbridge Minor Hockey Association has decided to move the late summer / fall tryouts for these teams to spring.
This date change will alleviate the pressures in the fall with regard to getting tryouts completed and rosters built on a tight deadline for the start of league play. It also will allow families to be better informed and plan their summer vacations.
The tryout process is exactly the same as it was previously except the first step of trying out at AAA has been moved to spring.
We will have the coaches selected and in place by the time of the tryouts which will be as follows;
Bantam AAA - April 24 -28
Midget AAA - May 8-9-10
Registration is now open through this link https://www.rampregistrations.com/login?v3=596c37f6a6 and the cost is $170.00 (same as last year)
REGISTRATION DEADLINE IS APRIL 20th
There will be a shorter tryout process in the fall to accommodate any players who may have moved into our draw area over the summer but those who currently reside here now and want to tryout should participate in this spring tryout session.
If you have any questions regarding registration please contact our Registrar (Cheryl Gudmundson) LMHAREG@TELUS.NET or 403-892-7816
If you have any questions regarding the program please contact our General Manager (Keith Hitchcock) at LMHAGM@TELUS.NET or 403-634-8865 or our Hockey Operations Coordinator (Kevin Higo) at LMHAOPS@TELUS.NET or 587-224-1459