LMHA COVID PROTOCOLS
---
---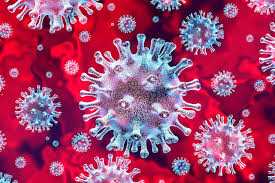 ---
REMEMBER ALL COVID DOCUMENTS ARE POSTED UNDER THE COVID TAB
LMHA COVID Protocols
Lethbridge Minor Hockey follows two types of protocols as outlined by Alberta Health Services
If a team has been informed of a child or coach placed in a 14-day isolation due to close contact of a positive test, that player or coach must be removed immediately until they conclude their isolation. This isolation is implemented by Alberta Health services because of being in close contact of a positive case.
This isolation must be adhered to and it is recommended by LMHA that this person should have a Covid test result of negative before returning after the 14 days. The negative test allows us to move forward much more quickly.
If we receive word of a positive test, this requires us to shut the team down for a 14-day isolation period as ordered by Alberta Health Services.
Alberta Health Services will contact the members directly of any close contact or positive tests and we ask that you please inform us of any notifications received so we can properly protect our members and provide support to those contacted.
In order to prevent an outbreak, we are strongly recommending that all people wear masks entering the facilities and while in the facilities until actually going on the ice with a helmet on. Also please refrain from joining multiple skating groups, in essence having more than one cohort, because it could result in a shut down of larger portions of our association or the association as a whole.
Together we can minimize the impact of COVID on our program - thank you!