U16 AAA Hurricanes Coach Announced
---
---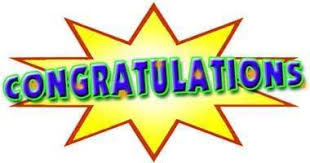 ---
Lethbridge Minor Hockey is proud to announce that Garry Kimmen will be the Head Coach for the U16 AAA Hurricanes team for 2020-2021. Garry has been involved with Lethbridge Minor Hockey for many years with both the Male and Female programs. As well he has extensive coaching experience with Hockey Alberta including the Prospects and Alberta Cup. Last season Garry was involved with both the University of Lethbridge men's team as well as the Southern Express Female Bantam AA team. Garry has completed his High Performance 1 coaching certification and was a member of the Minor Midget Hurricanes coaching staff that won the Gold Medal in 2018.
LMHA is also happy to announce that Joel Dyck, Jeff Malcolm, and Gabe Mabin will also be part of the coaching staff. Joel is a LMHA Alumni and brings a long playing career and an established player skill development history to the U16 AAA team. Jeff was an established goalie at the Junior, NCAA, and Professional level and has worked for many years with local minor hockey goalies. Gabe also brings years of coaching experience the most recent being at the Pee Wee AA and Bantam AA levels.
The U16 AAA Hurricanes have established themselves as one of the top teams in the AMMHL. Over the past 4 years the team was won 2 Gold and 1 Silver medal at the Hockey Alberta Provincials. The team had a disappointing end to the 2019-2020 season and will look to rebound in 2020-2021.
Lethbridge Minor Hockey will concluded the Elite level coach announcements on Thursday May 21st, 2020 with the two U13 AA Head Coaches being announced.