Southern Express U15 - New Head Coach
---
---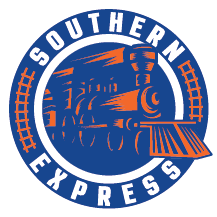 ---
Lethbridge Minor Hockey and the Southern Express Female program are proud to announce that Dino Caputo will be the Head Coach for the U15 AA team which plays in the Alberta Female Hockey League. Dino was a member of the coaching staff last year that saw the team make big steps forward as the year progressed. His experience in coaching both on the female and male side as well as his many years of scouting and player evaluation will be a big benefit to the girls. The Southern Express finished 5th in the south division and played in numerous close games versus the top teams.
Joining Dino on the coaching staff will be Tyler Watson and Shyla Stadnicki. Both were key members of the 2019-2020 staff and bring plenty of coaching knowledge to the team. Tyler has a lengthy coaching resume with female hockey and knows the age group very well. Shyla has playing experience in both the ACAC and U-Sport with Mount Royal University in Calgary.
The Southern Express U15 AA is a zone team and will have players from different locations. The coaching staff will be very similar with Caputo (Lethbridge), Watson (Brooks) and Stadnicki (Medicine Hat).
Lethbridge Minor Hockey will continue to announce the Elite level coaches through social media in the next couple of weeks. Next up will be the U15 AA Male Hurricanes to be posted on Thursday May 14th, 2020.