SOUTHERN EXPRESS - U18 FEMALE - NEW HEAD COACH
---
---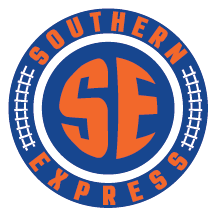 ---
Lethbridge Minor Hockey and the Southern Express Female program are proud to announce that Dale Leroux will be the Head Coach for the U18 AA team which plays in the Alberta Female Hockey League. Dale has been a part of Lethbridge Minor Hockey for an extended period of time and specifically with the female side for the past 4 years. During that time Leroux has built a strong relationship with the girls. Last year he was a member of the coaching staff that guided the team to win 14 games and finish 3rd in the South Division. The Southern Express finished with 72 goals in 26 games which was 2nd best in the entire Alberta Female Hockey League.
Joining Dale on the coaching staff will be Jodie Dupere, Lindsey Rivet, and Jenessa Elliott. Jodie has spent the past 3 years as a member of either the Bantam or Midget AA Female coaching staff. She also played 5 years of U-Sport Hockey at the University of Moncton. The 2020-2021 season will be Lindsey Rivet first with the Southern Express but she comes with an accomplished playing background as well as spending the past 2 years with the Midget boys in Fort Macleod. Jenessa will also be a new member of the staff and joins the Express after playing with the University of Lethbridge Pronghorns.
The Southern Express look to build off a very successful 2019-2020 season and will continue to provide an excellent playing experience for Southern Alberta girls.
Lethbridge Minor Hockey will continue to announce the Elite level coaches through social media in the next couple of weeks. Next up will be the U18 AA Hockey Hounds to be posted on Thursday May 7th, 2020.