FEMALE HOCKEY ANNOUNCEMENT!
---
---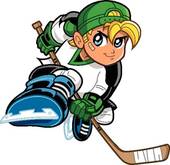 ---
Lethbridge Minor Hockey is excited to announce
we will have all female teams for 2019-2020
1 - Midget Female Elite
1 - Bantam Female Elite
1 - Bantam / Midget Female RMFHL team.
2 - Peewee Female (One will be Tiered and tryout information for that team will come soon)
1 - Atom
1 - Novice
Junior Pronghorn and Timbits will depend on registration numbers
If you live in Lethbridge registration is as outlined under the REGISTRATION tab for Lethbridge resident players.
If you live outside Lethbridge and your association does not offer a Female team for you
to play on then you can register with us as the next closest center offering an all female option.
Complete the Hockey Alberta - Minor - Player Movement Form and get all signatures
Send it to LMHAREG@TELUS.NET
The player record will be requested for transfer August 1st
When the record gets here you will be notified to go ahead and register.
WE ARE SO EXCITED TO HAVE ALL THESE FEMALE TEAMS!